Library staff at Ready.Set.GROW!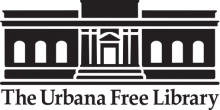 Event Type: Outreach
Age Group(s): Parents, Early Childhood
Date: 4/1/2017
Start Time: 9:00 AM
End Time: 12:00 PM


Description:

Library staff at United Way's Ready.Set.GROW! located this year at Garden Hills Elementary School. The purpose of Ready.Set.GROW! is to inform new and expecting families and caregivers of children ages 0-6 about their choices regarding information and resources in Champaign
County and the surrounding area. There will also be hands-on activities for children. Bring the whole family!